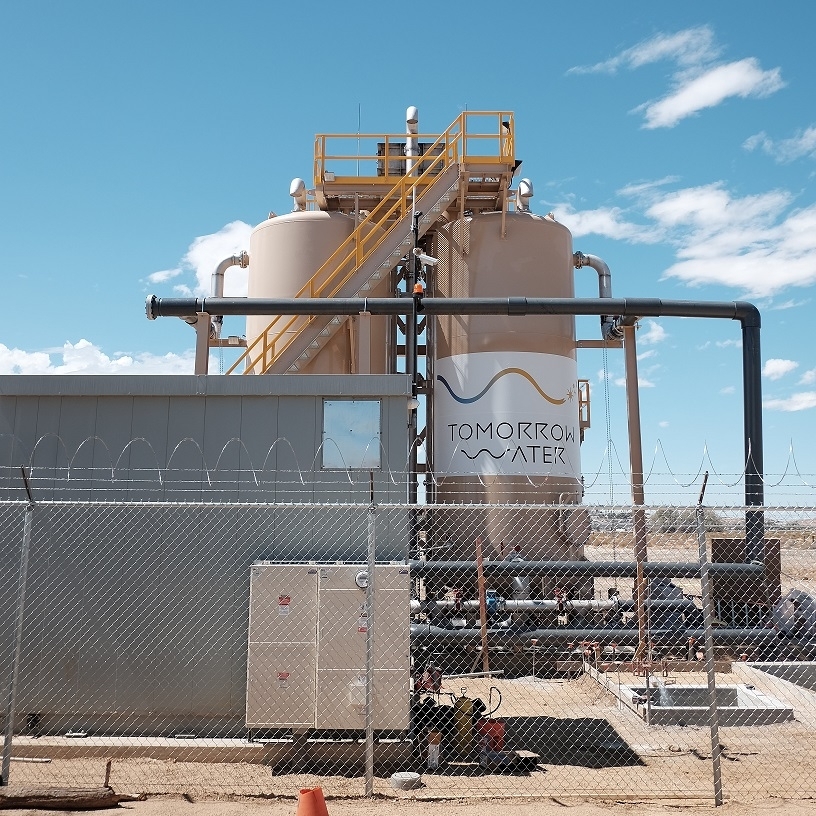 The Jungrang municipal treatment facility is one of the biggest in Seoul. This plant has replaced primary clarifiers in its 66MGD treatment train with underground BBF primary filters, and added 132 MGD in additional BBF biofilters to manage wet weather flow. This plant has already met and exceed its treatment targets for over 6 months at full-scale.
Beyond Waste
Wastewater itself is no longer waste but a valuable resource for the sustainable society. Seeking to lead this new paradigm, Tomorrow Water has devoted years to technological innovation in an endeavor to transform wastewater "from cost stream to profit stream".
Tomorrow Water is a new brand of BKT Co. Ltd., a solution provider for water and energy.
We specialize in municipal wastewater treatment, industrial and livestock wastewater treatment, and groundwater remediation. In support of a global One Water paradigm, we help our clients transform wastewater from cost stream to profit stream through resource recovery and reuse. In addition to developing innovative unit technology, we differentiate ourselves by designing customized well-balanced processes to optimize operational efficiency, resource recovery, and clean water quality for every client.
From Cost Stream to Profit Stream
Paradigm Shift
We have created Tomorrow Water Process (TWP) to minimize environmental impacts while maximizing economic benefits from the wastewater. TWP aims to reduce operation cost from energy savings, sludge volume reductions, and elimination of chemical use. In addition to these savings, TWP also generates profits in the form of carbon credit and advanced energy production with thermal hydrolysis and anaerobic digestion technologies.
Every single unit of technology is important, but a well-organized and well-balanced process is the most important key factor to realize our mission.
For decades, Tomorrow Water (BKT) has been passionate about solving environmental issues in various developing nations. Having obtained unparalleled understanding of the challenges and needs specific to these markets, Tomorrow Water (BKT) is dedicated to continuing the pursuit of innovative yet cost-efficient solutions to achieve tangible results for sustainable development .
Yale's Environmental Activities in developing countries
Dedicated to service around the world, Tomorrow Water (BKT) sponsored an environmental engineering class at Yale University. The class traveled to developing countries of the world to explore solutions for water and wastewater.
Using practical application of environmental engineering fundamentals to solve real- world environmental and human health problems, the students were able to assist various communities with their work.